Think about the last time you glanced at your smartphone screen. Was it five minutes ago? Ten? Perhaps even twenty? Today's adults are as glued to their mobile devices as their teenage kids, constantly responding to text messages, searching for content, and checking emails.
This is why responsive website design is critical to your ability to generate leads for your company. Without it, consumers just like you who check their smartphones before they pour their first cup of coffee in the morning won't bother with your site because it doesn't render properly. Worse, they'll hit up your competitors instead.
What Is Responsive Web Design?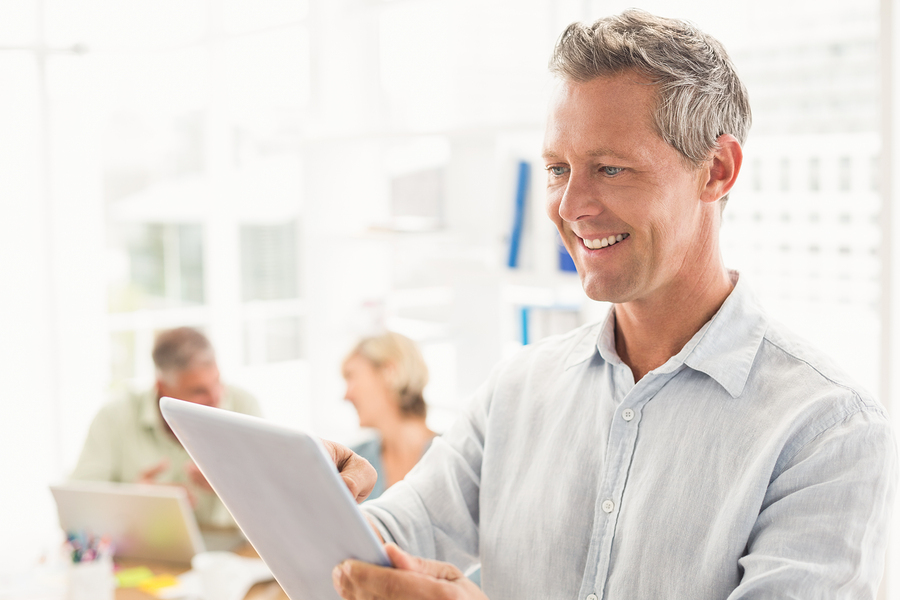 Smartphone and tablet users depend on responsive web design to consume content.
Think of responsive web design as a digital rubber band. You can pull it, stretch it, and reshape it in myriad different ways, but it always snaps right back into place without losing its structural integrity.
If your website isn't responsive, it gets bent out of shape easily, which means it loses its effectiveness. On a responsive website, all of the core elements -- navigation, text, images, video -- resize themselves to fit the screen on which they're viewed. Your site will look great on a device as small as a smart watch or as large as a three-monitor desktop setup.
Why Does Responsive Design Matter?
If you were feeling guilty about your obsessive attachment to your smartphone, you can breathe a sigh of relief. You're not alone. More than 60 percent of U.S. adults own a smartphone, according to the Pew Research Center, which means you're not the only one who spends a significant amount of time swiping your finger across a tiny screen.
This also means that a significant portion of your target market will attempt to access your website on a mobile device. If the design isn't responsive, they'll click away faster than you can ask Siri to find you the nearest coffee shop for a caffeine fix.
Let's not forget, either, that Google wags a shaming finger at sites that don't implement responsive design. If you don't want to see your page rank drop like a stone to the bottom of the SERPs, you might want to consider switching to a responsive website.
Boosting Your Lead-Generation Strategy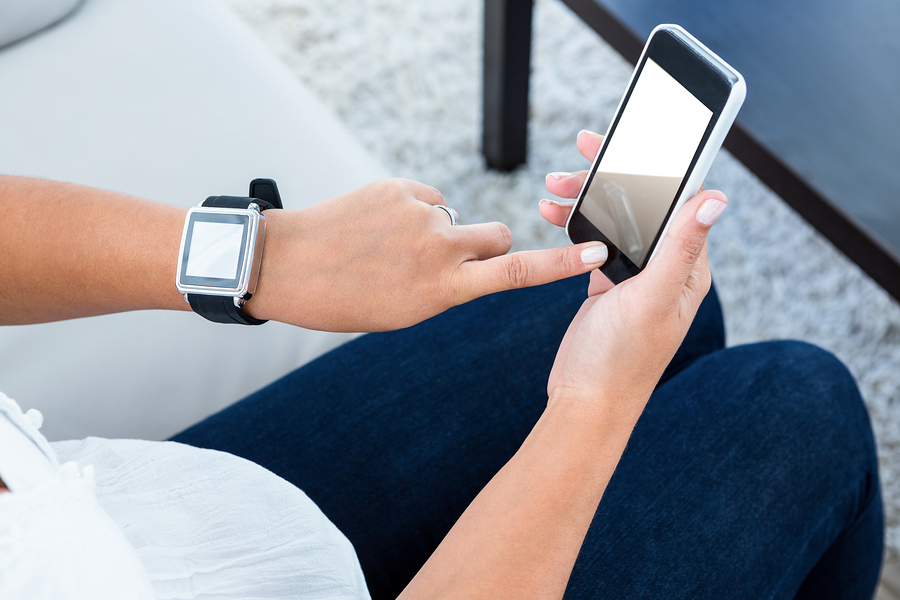 Want more leads? Turn to responsive website design.
Responsive website design isn't just for increasing your search rankings or delighting mobile users. It's also a powerful lead-generation tool.
For instance, how many times do you read emails on your phone? Your customers are no different. If you use email marketing to create relationships with your customers, you want them to click on your links. However, if your website isn't responsive, those clicks won't lead to conversions.
Additionally, the proportional font size on a mobile-friendly website will allow viewers to consumer your content more comfortably. They'll see links more readily and feel confident perusing your selection of products or services.
In short, responsive web design is key to not only attracting leads, but turning those leads into customers.
We know how difficult it can be to follow industry trends -- especially when you could be playing Candy Crush on your phone or reading the latest Fifty-Shades-of-Something on your tablet.
For a crash course in making your web design work for you, download our ebook: Intro to Growth-driven Design.